Liv & Violet's First Boxing Match: Part One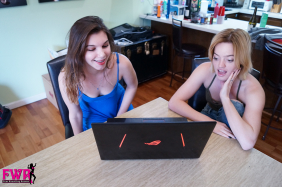 Liv and Violet were hanging out one afternoon watching an FWR boxing match on a laptop computer. The girls were really liking the action and getting into it, even talking about how they could box and how it looks like fun.
Things quickly turned sour when Violet claimed that she could easily beat Liv in a boxing match. Liv snapped back saying there was no way Violet could ever beat her.
They got into a little shoving match then started pulling each other's hair, and finally standing up to yank harder!
But a loud "THUD" from the laptop computer caught their attention and they both gazed down at the video to see what happened.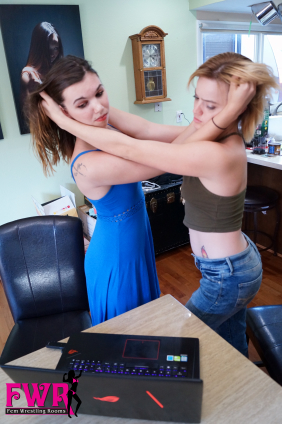 Letting go of one another, they agreed to meet later in the ring for a boxing match to prove who was toughest. 
Sign up for the VIP to view the full Photo Story!