Bare Knuckle Championship: Part One
After her last fight against Persephone, Tori joined the Bareknuckle Championship Team and after defeating numerous wrestlers she became the new champion of this FIGHTING category.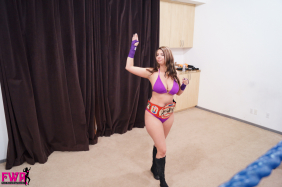 Persephone didn't forget her humiliating defeat after clearly dominating Tori in their boxing match ... She should never have underestimated her and this time she won't make the same mistake.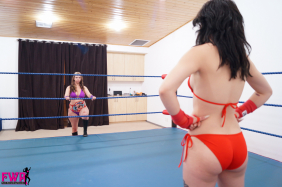 The day of the fight arrived and a confident Tori, wearing her championship belt, made her way to the ring.
Persephone, looking tough in her red bikini and matching hand wraps, waited in the ring.
Both women exchanged trash talk then headed off to their corners to await the bell for round one.
Sign up for the VIP to view the full Photo Story!