Three Rounds of Wrestling: Round Two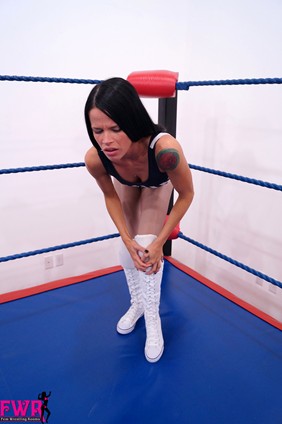 When round two began I had gotten some time to recover but my knee still hurt from the figure four leglock that made me tap out in round one.
Becca stood in her corner looking cocky and confident. I couldn't wait to wipe that smirk off her face!
The bell rang and we immediately locked up, pushing and shoving around the ring, each of us trying to overpower the other. 
Sign up for the VIP to view the full Photo Story!