Three Rounds of Wrestling: Round Three
I couldn't wait for this round to begin! I stood in my corner looking over at my blond opponent and loved how she looked so groggy, rubbing her head and moaning softly. I had really done a number on her in round two and she was still feeling the effects of my knockout sleeper hold!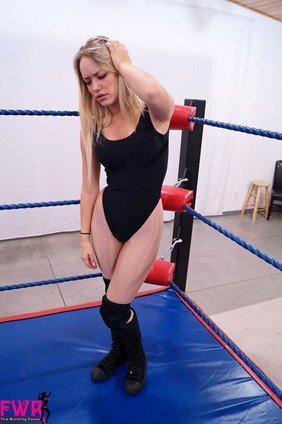 The bell rang and to my surprise, Becca seemed to come to life! We circled, staring each other down and knowing that this was the final round. Whoever gets the pin or submission would be the winner … and I planned on that being ME!
I put my hand up to offer a test of strength which she accepted. We locked fingers and began struggling against each other.
Sign up for the VIP to view the full Photo Story!