Mat Wrestling: LeAnn vs Becca Part One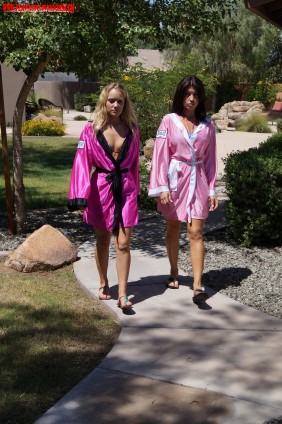 Two women head to the private wrestling room to settle a dispute. No words are spoken and there's little eye contact. We can only guess as to why they've decided to have this match. Perhaps there's a boyfriend dispute, perhaps a roommate disagreement, or perhaps they simply wish to know which of them is the strongest.
They enter the room and close the door behind them. This will be a private submission match between only the two beauties.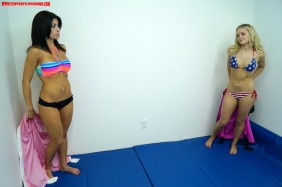 When they take their corners the robes come off and the battle begins. 
Sign up for the VIP to view the full Photo Story!