Madison Packs a Punch: Part Two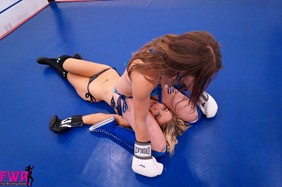 Poor Becca's eyes were glassy as I got off of her, but she definitely wasn't knocked out. It was pretty easy to pull her to her feet and I really enjoyed the limpness of her body.
Her legs could barely hold her body weight so I put her over in the corner.
After draping her arms over the ropes so she wouldn't fall down, I began having some great fun throwing punches into her bare belly! 
I took my time, knowing that she was so groggy that she couldn't do anything to prevent me from punching her. The "popping" sound of my gloves as they hit her tight abs was exhilarating! I made sure to throw a few quick double punches just to keep her breathless.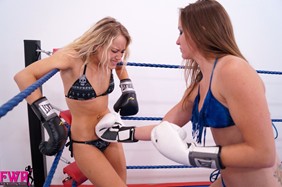 Sign up for the VIP to view the full Photo Story!