Larz Messes with the Wrong Girl - Part One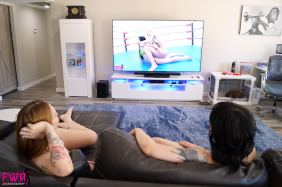 Lo and I were hanging out after a video shoot, watching a slideshow of our producer's photos on the big TV.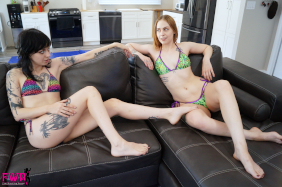 I don't know what got into me, but I was feeling a little frisky and started using my feet to play with Larz. 
She giggled at first, but when I smooshed my foot into her face, her mood changed! She threw my feet to the side and repositioned herself.
I quickly found her legs wrapped around my waist in a tight scissor hold!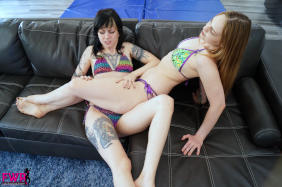 Sign up for the VIP to view the full Photo Story!