Julie
HEIGHT:
5'5"
RECORD:
5-3-0
FAVORITE HOLD:
The Breast Smother
FAVORITE OPPONENT:
"I love beating ALL the girls!"
MOST FEARED OPPONENT:
"Are you kidding? I'm not afraid of anyone!"
FAVORITE QUOTE:
"Do you know who I am?"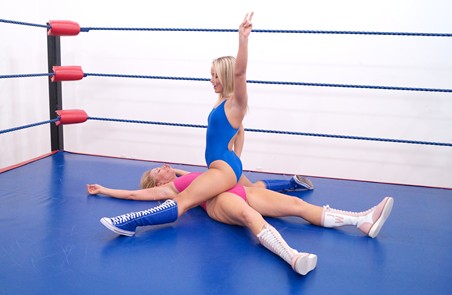 Videos for Julie
The following 9 pages may interest you as well:
Photo Stories for Julie
Sorry Julie hasn't been in any Photo Stories yet.