Daisy's Defeat: Part One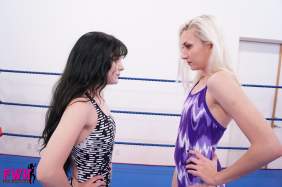 They used to be best friends until Daisy moved away. She promised Persephone that she'd keep in touch but instead she ignored her and even shared a photo on her social media of her and some other girls. The caption read, "These babes are SOO much more fun than my old friends. I'm so happy now!"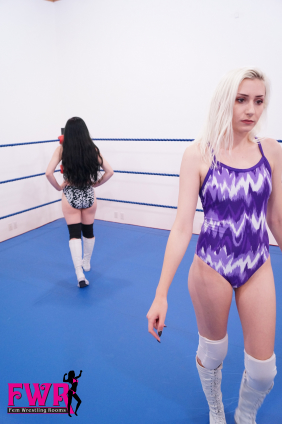 But it turned out that Daisy wasn't happy for long. Her new friends turned out to be trouble and Daisy was lucky to escape before she ended up spending time in jail!
She came back to Persephone thinking that it could all go back to normal. But that's where Persephone drew the line.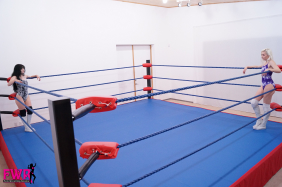 While Daisy was gone, Persephone trained hard and learned many new wrestling holds. She was an intense student and drew on her anger toward her ex-friend.
They dressed in separate rooms and met in the ring. Daisy didn't realize what was in store for her and was taken back by the seriousness of her opponent.
They took their corners and at the sound of the bell, Daisy began to circle while Persephone began to stalk her prey!
Sign up for the VIP to view the full Photo Story!