Beating Up Vanessa: Part One
We love when fans send us custom requests for photos! This custom set features Vanessa being destroyed in several wrestling holds that are applied by Becca.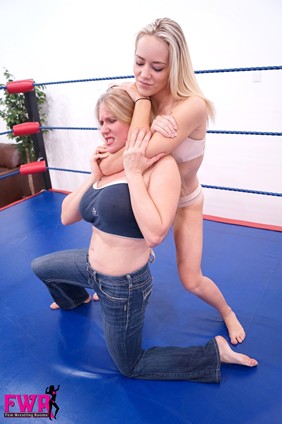 In this set you'll enjoy the following holds: Sleeper Hold, Full Nelson, Heart Punch, Nerve Pinch, Corner Body Splash, Head Smashes on the Turn Buckle, and Face Punches in the corner.
Sign up for the VIP to view the full Photo Story!