Mat Wrestling: Terra vs Megan - Part One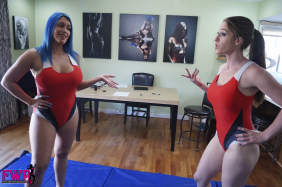 When Terra and Megan visited recently, they wanted to have a friendly match on the FWR grappling mats. Unfortunately, things turned sour when they both showed up in the same outfit!
Can you imagine? How horrible for both of them!! And how great for your, our loyal fans!!
Sign up for the VIP to view the full Photo Story!